As we continue to monitor the safety needs of our staff and clients, our agency will continue to operate as we have since the start of the COVID-19 Quarantines and work electronically in service to our clients. Walk-in traffic from clients and prospects will continue to be suspended. We will remain open and all aspects of our agency operations are available including a drop box at the office for payments and documents.
Communicate with our staff via electronic methods; Telephone, email, text are still available (PDF) and our technology to conduct business transactions electronically has been expanded to include video meetings as an option to face to face. While this lacks the personal touch we are known for as well as the communication style we prefer, these changes are necessary during this time of protecting one another for the near future. We appreciate your understanding and loyalty to our agency.
We put people before policies.
Insurance is not a product. It is a promise and a trusted relationship. Here at Reichley Insurance Agency, we are not going to sell you something you don't need. We want to talk to you, determine your needs, and get you covered at the right price.
There is no one-size-fits-all insurance policy.
While the massive national agencies spend millions on television ads and offer barebones policies, they do not know you. When your needs change or your situation complicates, you don't want an automated phone tree or cold cyber-agent. You want to talk to compassionate, honest insurance experts – that's our team. You shouldn't have to spend hours researching and comparing policies. Let the specialists at Reichley guide you through the complex insurance industry.
Call today to alleviate the worry and get covered – (937) 429-0655.
The Reichley Difference
We're not like big box insurance agencies. Learn more >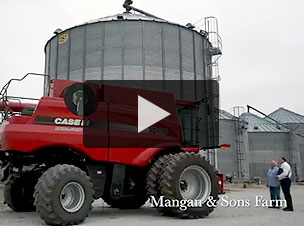 See what value Reichley Insurance can provide you as your independent insurance agent. Video >