With the recent CDC announcements regarding vaccinated individuals and mask wearing, we have decided to return to our normal open office operating procedures which include the following changes.
No mask requirements for vaccinated individuals visiting our office for routine payments, appointments, service calls, etc.
The doors to our office will be reopened for face-to-face meetings with our customers, carrier representatives and prospects.
Social Distancing and office sanitization will continue to be implemented for the protection of staff and customers.
Electronic communication methods will continue to be offered as options to face to face meetings with our staff whether in our office or off-site in person meetings.  I.E. Zoom, Text, phone call, are all still available if elected.
Our drop box will remain open for use by customers for payment, documents, etc.
We are excited to responsibly welcome our customers, prospects, and carrier representatives back into our office and look forward to re-establishing the personal relationships that can only come from in person connections.  We thank everyone for their tolerance, patience, and continued business with our agency through these trying times and will continue to monitor the best practices to maintain the health of our staff and customers above all other factors.
We put people before policies.
Insurance is not a product. It is a promise and a trusted relationship. Here at Reichley Insurance Agency, we are not going to sell you something you don't need. We want to talk to you, determine your needs, and get you covered at the right price.
There is no one-size-fits-all insurance policy.
While the massive national agencies spend millions on television ads and offer barebones policies, they do not know you. When your needs change or your situation complicates, you don't want an automated phone tree or cold cyber-agent. You want to talk to compassionate, honest insurance experts – that's our team. You shouldn't have to spend hours researching and comparing policies. Let the specialists at Reichley guide you through the complex insurance industry.
Call today to alleviate the worry and get covered – (937) 429-0655.
The Reichley Difference
We're not like big box insurance agencies. Learn more >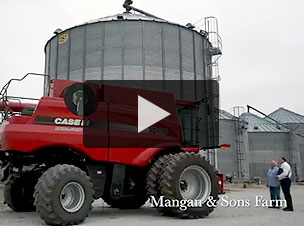 See what value Reichley Insurance can provide you as your independent insurance agent. Video >