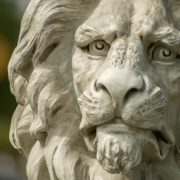 We believe without question that insurance is a noble profession. Our reason for this is that the purpose of insurance is to protect society, businesses, and individuals from financial loss and to help them recover when loss or damage occurs. Google defines "noble" as having, or showing, fine personal qualities or high moral principles and […]
How Does Umbrella Insurance Work?
Your umbrella insurance can come into play if you are found liable and need to pay damages, or if you are sued and need to pay for your legal defense – even if the result is that you are not found to be responsible. An umbrella policy only pays once your basic liability limits have been exhausted or the claim is excluded from the basic liability coverage. The claim will be made against you, the policyholder, on behalf of the wronged party. Then your insurance company may pay the settlement amount up to the limits of your coverage. If the settlement amount exceeds your coverage limits, you are responsible for paying the remaining amount out of pocket. ...