Do You Want To Avoid Unhappy Customers?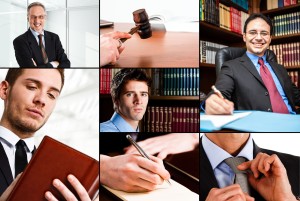 Does anyone like having an unhappy customer?  Do you really like having to deal with a frustrated client? I do not; and I try really hard not to have them. According to customer service experts, customer satisfaction, or should I say un-satisfaction, can be boiled down to these areas:
Customers do not feel heard
Customer expectations are not realized
Promises are not kept
Agents are selling policies, not solving problems
In one survey by the Better Business Bureau serving Chicago and Northern Illinois, researchers found 30% of unhappy customers will simply move their business.
How To Improve Customer Satisfaction
Stop selling and start solving problems — It is easy to sell a client an insurance policy, but that may not always be the best for the client. There are other solutions like self-insurance, contractual transfer, or even a modified policy with high deductible.
Focus on personal service – Take care of your customers like they are real people; because they are. Listen with understanding and sympathy.  The customer's first impression of you is all important in gaining co-operation. You can do this by acknowledging not just the facts of the situation, but also acknowledging how the situation made them feel. For example, "It must have been frustrating for you to bring home our product only to realize it wasn't the right model for your needs."
Take responsibility — Never, ever blame or make excuses.  Instead, take full responsibility and the initiative to do whatever you can to solve the problem as quickly as possible.
Always give your customer options — Never limit your solution to just a quick insurance fix.  Ask questions to get to the issues, and then offer more than one alternative.
Show them, don't tell them –– Present the solution, or option, to the client and then show them how you will respond. The sooner you deliver on the solution you promised, the quicker you'll be creating another friend of your business.
We all want happy clients, but it does take work. A happy client is a happy business! GO win the day!
https://reichleyins.com/wp-content/uploads/2018/04/rei-logo-0418.png
0
0
Perk Reichley
https://reichleyins.com/wp-content/uploads/2018/04/rei-logo-0418.png
Perk Reichley
2015-05-20 16:22:37
2018-04-03 10:26:33
Do You Want To Avoid Unhappy Customers?