Let Us Say, "Ask Not What The Client Can Do For The Agent, But What The Agent Can Do For The Client"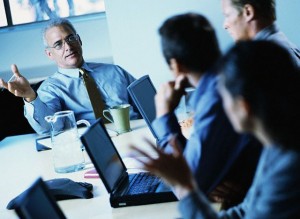 This article is a continuation of our series on how to think differently about insurance.
We want to continue our revolution regarding customer service by talking about just what clients should expect from their agent. We ran across this statement and truly believe it, "If all your agent does is place your policy, then they are overpaid".
We use phrases like "people before policies", "listen to your needs", and "Your dedicated team of experts". These words have meaning to our entire team and are carried out in every conversation with our clients.
Here are some of valued added services every agent should be providing:
Claims – When you have a claim, we will help you through the process until you are satisfied.
Options – We do not sell you a policy. We provide options; some of which may not include insurance. If we do recommend insurance, then we take the complexity and uncertainty out of the process and make sure you have the right policy to fit your budget.
Education – Our goal is to educate you so you can make informed decisions.
Stay Connected – We stay in touch with you during the year. We make sure your program changes as your needs do.
Service – Whey you call your agent you want a PERSON who knows and understand your needs. Our team lives and works in the community. We will even come to you to meet with you.
Qualified – Your agent should have more than five years' experience. You deserve an experienced professional who is committed to his or her craft.
At Reichley Insurance, our employees are committed to developing ongoing communication with our clients, and striving to exceed your expectations. You are not buying a product; you are managing your risk. Remember, insurance is not a product; it's a promise and a trusted relationship.
https://reichleyins.com/wp-content/uploads/2018/04/rei-logo-0418.png
0
0
Perk Reichley
https://reichleyins.com/wp-content/uploads/2018/04/rei-logo-0418.png
Perk Reichley
2014-11-14 17:54:26
2018-04-03 10:26:34
Let Us Say, "Ask Not What The Client Can Do For The Agent, But What The Agent Can Do For The Client"