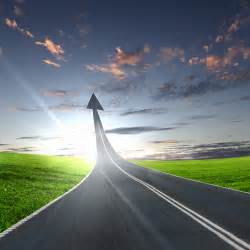 Prepare Your Business For The Future
If your business survived 2020 and 2021, there is hope for the future. Having survived the past is a good indication that your business is strong and prepared for the future. But it is essential to understand that the risks of the past change and the risk your business faces will be different. It will be important to understand your future risk to have a strategic plan on how to analyze, manage and insure these new risks.
Trends That Are Not So Good
It is becoming more frequent for non-insurers to establish insurance firms. Some automakers now provide or even design their auto insurance packages to sell alongside the vehicles they produce.
Insurers rely on data to determine their coverage and price. This takes the relationship and uniqueness out of the process.
We believe it is vital to understand the uniqueness of each business, not lump them together.
More insurers are offering online insurance. So now, business owners will have to determine what coverage they need without any professional help. This will also allow insurers to limit coverage and even deny claims without the business having proper representation.
Future Risk Trends
Environmental, social and governmental activism
Businesses are becoming a target for many new areas of social and governmental influences. Make sure your insurance can address these issues.
Cyber liability
Did you know that the average business has a greater chance of having a cyber breach than it does of having a fire? It is true, and your business insurance policy most likely will not cover cyber liability losses. This new world of connected devices promises insights on which companies can base strategic decisions.
Economic uncertainty
The next few years will be a special time for most businesses. It will be important to understand how to design an insurance and risk plan that can respond to losses that allow your business to continue.
Supply Chain
Today's complex business environment does not occur in a vacuum. Companies are interconnected networks with several internal and external stakeholders. As the business world grows more interconnected and dynamic, it's critical that you have a thorough grasp of the risks to your day-to-day operations and are prepared to handle them. Business interruption losses can range from decreased sales to increased operating costs because of the loss of a crucial supplier to the loss of future revenue streams as a result of a disruptive incident.
New Work Environment
Agents and insurers may increase their relevance by providing specialized protections for remote workers and small home-based enterprises that reflect how people live and work today.
Final Thoughts
Businesses' needs are not the same, and the insurance and risk solutions they are provided should match their individual risks. In order to ensure that the program that is tailored to each and every customer, agents should develop relationships and insurer analytics to better understand their customers' risk exposures. Understanding the business's needs and risks leads to a framework for providing better solutions to their customers.
https://reichleyins.com/wp-content/uploads/2022/11/adsaasd.jpg
250
250
Bob Lilly
https://reichleyins.com/wp-content/uploads/2018/04/rei-logo-0418.png
Bob Lilly
2022-11-17 13:19:25
2022-11-03 13:20:38
Prepare Your Business For The Future