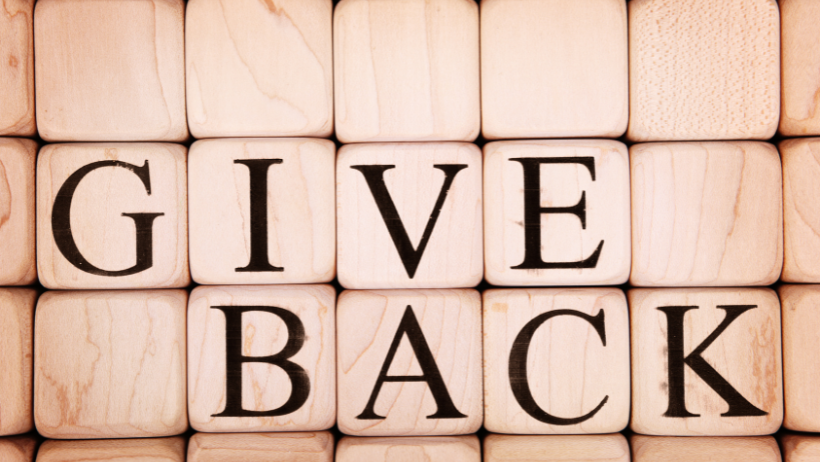 The Value of Giving Back In Business
The truth of being a business owner is that juggling day-to-day operations with long-term objectives consumes the majority of your time and energy. It's easy to let giving back fall by the wayside if you don't have a solid plan in place to truly incorporate it into your business strategy. Do you recall your first experience sharing as a child? Most parents educate their children that they must share their toys if they want others to play with them. This is a crucial lesson that we often overlook as adults, and it applies to a wide range of situations.
There are so many ways to incorporate this idea into your business. It does not have to be giving a lot of money. Often giving of your experience or expertise can add significant value to others.
Here are a few ideas
Find ways to offer your services pro bono. Maybe as an agent, you can offer to review a local business's insurance without any obligation on the business's part.
Be willing to speak at the local Chamber or other nonprofit.
Engage your team. Creating a giving culture at work has its advantages regarding employee engagement. It also gives employees a greater sense of ownership in the organization they work for.
Join a nonprofit board. Nonprofits are continuously looking for successful executives to join their boards of directors. A position like this allows you to control the organization's course while also allowing you to leverage your network to collect funding for it.
The potential to make a difference is the most basic benefit of donating or setting aside money for community welfare. There's nothing like seeing your neighborhood or community improve to make it a better place to live. Communities that can improve their lives will be able to make a good contribution to the economy as a whole.
https://reichleyins.com/wp-content/uploads/2022/07/Untitled-design-4.png
462
820
Perk Reichley
https://reichleyins.com/wp-content/uploads/2018/04/rei-logo-0418.png
Perk Reichley
2022-07-11 13:28:37
2022-07-27 13:30:59
The Value of Giving Back In Business