An Example of How Agents Are Different…the Rest of the Story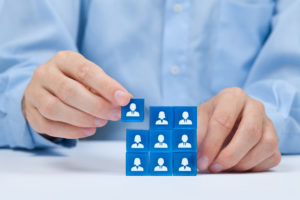 My last article had a very good real life example of how agents can differentiate themselves from other agents, and how trusted relationships can add real value to the customer.  In the case mentioned in the previous article, the agent added $440,000 of value to the customer!
So where do we go from here?  Where we will go is right to the heart of our value proposition.  That is, insurance is about building trusted relationships, open communication, identifying value, assessing risk, and developing solutions.
How Do Agents Accomplish This?
Many of my recent articles describe how and why agents can change their own, and their client's, paradigm from "insurance transactions" to "relationship management."  Here are a few questions that will help get you started in the process of this great shift in thinking.  You might be surprised when you start asking your clients and potential clients these questions.  Most likely, they have never before been asked these questions by an insurance person.  Notice how many times the word insurance is used.
Are there business issues that keep you up at night? What are they?
What changes do you anticipate will be made in your business in the coming year?
If you were in charge and had unlimited time and resources, what would you change in your organization? In your department?
What changes could your service providers make to improve your working relationship with them and your entity?
What areas do you think offer the greatest opportunities for your broker or any service provider to do an even better job of serving you?
Who are your clients/customers?
Do you rely heavily on one, or just a few, customers?
To what extent do you rely on technology to run your business?
In your industry, have there been any major changes to the way you do business today versus prior years, that could give rise to new risk exposures? If so, what are they?
Where do you see the future of your company 12, 24, or 36 months from now?
What kinds of service does your current agent provide?
When your agent meets with you, what kinds of items are on the agenda?
Describe how you evaluate your agent and risk management program?
Well you get the idea, these questions are designed to have the client do most of the talking and you do most of the listening.  You may even come up with better questions after you read this.  If so, please share them with all of us.  Remember, one of the goals is not to just recommend an insurance solution, but to understand the risk and needs first, then use collaboration to develop business solutions.
Reichley Insurance believes insurance is more than a transaction.  Insurance involves a trusted relationship built on a promise to put people before policies. Our promise is to listen to you, identify your risks, and provide solutions.  Every Reichley employee has the heart of a teacher.  Connect with us to experience The Reichley difference.
Spend a lot of time talking to customers face to face. You'd be amazed how many companies don't listen to their customers. – Ross Perot
https://reichleyins.com/wp-content/uploads/2018/04/rei-logo-0418.png
0
0
Perk Reichley
https://reichleyins.com/wp-content/uploads/2018/04/rei-logo-0418.png
Perk Reichley
2017-10-26 17:03:22
2018-04-03 10:25:56
An Example of How Agents Are Different…the Rest of the Story